Terms of Service
Introduction
Welcome to our website! Please review these Terms and Conditions carefully. If you continue to browse and use this website, you are agreeing to comply with and be bound by the following terms and conditions of use, which (together with our privacy policy) govern Pronunciation Pro, LLC's relationship with you in relation to this website. Using this website indicates your agreement to follow and be bound by the Pronunciation Pro website Terms and Conditions, as stated below.
Pronunciation Pro, LLC
The terms "Pronunciation Pro", "we", "our" or "us" includes Pronunciation Pro, LLC, our owners, managers, employees, subsidiaries, independent contractors, agents, attorneys, and assigns.
Privacy
Please review our Privacy Policy, which also governs your use of our website, to understand our practices.
Your Membership Account
If you use this website, you are responsible for maintaining the confidentiality of your account information and password and for restricting access to your computer, and you agree to accept responsibility for all activities that occur under your account or password. If you are under 18, you may use our website only with involvement of a parent or guardian. We reserve the right to refuse service, terminate accounts, remove or edit content, or cancel orders in our sole discretion.
7-Day Trial
As soon as you sign up for your 7-day trial, you become a member with our Basic Pro Membership to the Pronunciation Pro Member Website. If you find that you are not interested in continuing the program beyond the 7-day trial, you can cancel your membership by clicking on the 'Cancel Membership' button under the 'billing/subscriptions' section on the 'Account' management page. You can also send an email to [email protected] within the first 7 days and let us know that you would like to cancel your membership. We will then cancel your membership before you are charged the $47/monthly membership or the $470/annual membership fee, based on the renewal option you chose when you initiated your trial.
If you do not request to cancel your membership, on day 7 of your participation in the program, you will automatically be billed the $47 membership fee or the $470/annual membership fee, based on the renewal option you chose when you initiated your free trial, and you will continue with access to the program based on your progression through the modules as well as access to all scheduled live training and practice events and other member benefits as may be added. Your membership fee will then be auto-billed every 30 days until you request to cancel.
Like the trial period, you may cancel by clicking on the 'Cancel Membership' button under the 'billing/subscriptions' section on the 'Account' management page or by sending an email to [email protected] and requesting the cancelation, and you will receive no future charges.
Refund and Cancellation Policy
Due to the electronic nature of our products and the fact that they cannot be "returned," Pronunciation Pro, LLC and every product it sells has a no-refunds policy.
If you cancel your membership during the 7-day Trial then no payment will be processed.
After your 7-day Trial has ended, if you are dissatisfied with your purchase for any reason, you will be able to cancel any future payments as long as you cancel prior to the next payment.
There will be no partial (or prorated) refunds on monthly or annual payments. Cancellations will be effective once the cancellation request has been processed.
If you cancel and then choose to rejoin again at a later time, you will restart the program from the point where you left off and be reinstated at the current rate at the time of purchase, regardless of any special offers or discounts you received in the past.
Expiration Policy
If you purchased a Plus membership, Full Accent Assessment, and/or LIVE training, you have one year from the time of purchase to complete the evaluations, weekly feedbacks, and/or live training sessions.
For the Premier membership, you have 4 months from the time you purchase the membership to complete your Initial and Final Accent Assessment and 12 LIVE lessons.
Electronic Communication
When you visit this website or send messages or e-mails to us, you are communicating with us electronically. You consent to receive communications from us electronically. We will communicate with you by e-mail or by posting notices on this website. You agree that all agreements, notices, disclosures, and other communications that we provide to you electronically satisfy any legal requirement that such communications be in writing.
Copyrights and Trademarks
All content included on this website, such as text, graphics, logos, button icons, images, audio clips, videos, digital downloads, data compilations, and software, is the property of Pronunciation Pro or its content suppliers and is protected by copyright laws. The compilation of all content on this website is the exclusive property of Pronunciation Pro, with copyright authorship for this collection by Pronunciation Pro protected by copyright laws. This website contains material that is licensed to us. This material may include but is not limited to, the design, layout, look, appearance, and graphics. Reproduction is prohibited.
Pronunciation Pro's trademarks, logos, and trade dress may not be used in connection with any product or service that is not Pronunciation Pro's, in any manner that is likely to cause confusion among customers, or in any manner that disparages or discredits Pronunciation Pro. All other trademarks not owned by Pronunciation Pro that appear on this website are the property of their respective owners, who may or may not be affiliated with, connected to, or sponsored by Pronunciation Pro.
License and Website Access
We grant you a limited license to access and make personal use of this website but do not give you the right to download (other than page caching) or modify it, or any portion of it, except with express written consent of Pronunciation Pro. This license does not include any resale or commercial use of this website or its contents; any collection and use of any product listings, descriptions, or prices; any derivative use of this website or its contents; any downloading or copying of account information for the benefit of another merchant; or any use of data mining, robots, or similar data gathering and extraction tools. Neither this website nor any portion of it may be reproduced, duplicated, copied, sold, resold, visited, or otherwise exploited for any commercial purpose without the express written consent of PronunciationPro. You may not frame or utilize framing techniques to enclose any trademark, logo, or other proprietary information (including images, text, page layout, or form) of Pronunciation Pro without the express written consent of Pronunciation Pro.
You may not use any meta tags or any other "hidden text" utilizing Pronunciation Pro's name or trademarks without the express written consent of Pronunciation Pro. Any unauthorized use terminates the permission or license granted by Pronunciation Pro. You are granted a limited, revocable, and nonexclusive right to create a hyperlink to the home page or any other page of PronunciationPro.com so long as the link does not portray Pronunciation Pro or its products or services in a false, misleading, derogatory, or otherwise offensive matter. You may not use any Pronunciation Pro logo or other proprietary graphic or trademark as part of the link without express written permission.
Digital Content
Upon your payment of our fees for digital content (such as text, audio, and video files, graphics, animations, and images), we grant you a non-exclusive, non-transferable right to use the digital content for your personal, non-commercial, and educational use. You may copy, store, transfer and burn the digital content only for your personal, non-commercial, educational use, subject to and in accordance with these Terms and Conditions.
You represent, warrant, and agree that you will use our digital content and our service only for your personal, non-commercial, educational use and not for any redistribution of the digital content or other use restricted by these Terms and Conditions. Except as expressly allowed by these Terms and Conditions, you agree that you will not redistribute, transmit, assign, sell, broadcast, rent, share, lend, modify, adapt, edit, license, or otherwise transfer or use the digital content. You are not granted any synchronization, public performance, promotional use, commercial sale, resale, reproduction, or distribution rights for the digital content. You acknowledge that the digital content embodies intellectual property and is protected by law.
Disclaimers
ALL CONTENT IS PROVIDED "AS IS" AND ANY AND ALL WARRANTIES, OTHER THAN WARRANTIES EXPRESSLY STATED ON THIS WEBSITE, ARE DISCLAIMED, INCLUDING, WITHOUT LIMITATION, ANY IMPLIED WARRANTIES OF MERCHANTABILITY OR FITNESS FOR A PARTICULAR PURPOSE.
Our cumulative liability to you or anyone else for any loss or damages resulting from any claims, demands, or actions arising out of or relating to the use of this website, its content, or our products or services shall not exceed the amount you have paid to us for our products or services. In no event shall we be liable for any indirect, incidental, consequential, special, or exemplary damages or lost profits, even if we have been advised of the possibility of such damages. You agree that the foregoing constitutes your sole and exclusive remedy for any breach of these Terms and Conditions. SOME STATES DO NOT ALLOW THE LIMITATION OR EXCLUSION OF LIABILITY FOR INCIDENTAL OR CONSEQUENTIAL DAMAGES, SO THE ABOVE LIMITATION OR EXCLUSION MAY NOT APPLY TO YOU.
Applicable Law
By visiting this website, you agree that the laws of the state of Arizona, USA, without regard to principles of conflict of laws, will govern these Terms and Conditions and any dispute of any sort that might arise between you and Pronunciation Pro.
Disputes
Any dispute relating in any way to your visit to this website or to products or services that you purchase through this website shall be submitted to confidential arbitration in Arizona, USA, except that, to the extent you have in any manner violated or threatened to violate Pronunciation Pro's intellectual property rights, we may seek injunctive or other appropriate relief in any state or federal court in the state of Arizona, USA, and you consent to exclusive jurisdiction and venue in such courts. Arbitration under these Terms and Conditions shall be conducted under the rules then prevailing of the American Arbitration Association. The arbitrator's award shall be binding and may be entered as a judgment in any court of competent jurisdiction. To the fullest extent permitted by applicable law, no arbitration under these Terms and Conditions shall be joined to an arbitration involving any other party subject to these Terms and Conditions, whether through class arbitration proceedings or otherwise.
Website Policies, Modification, and Severability
Please review our Privacy Policy, posted on this website. This policy also governs your visit to this website. We reserve the right to make changes to our website, policies, and these Terms and Conditions at any time. If any of these Terms and Conditions shall be deemed invalid, void, or for any reason unenforceable, that term or condition shall be deemed severable and shall not affect the validity and enforceability of any remaining terms or conditions.
No Waiver of Rights
Our failure to enforce any rights reserved in these Terms and Conditions or to take action against any other party in the event of any breach shall not be deemed a waiver by us as to subsequent enforcement of rights or subsequent actions in the event of future breaches.
Questions
Questions regarding our Terms and Conditions, Privacy Policy, or other policy-related material can be directed to our support staff by clicking on the "Contact Us" link in the main menu. You can also email us at: [email protected]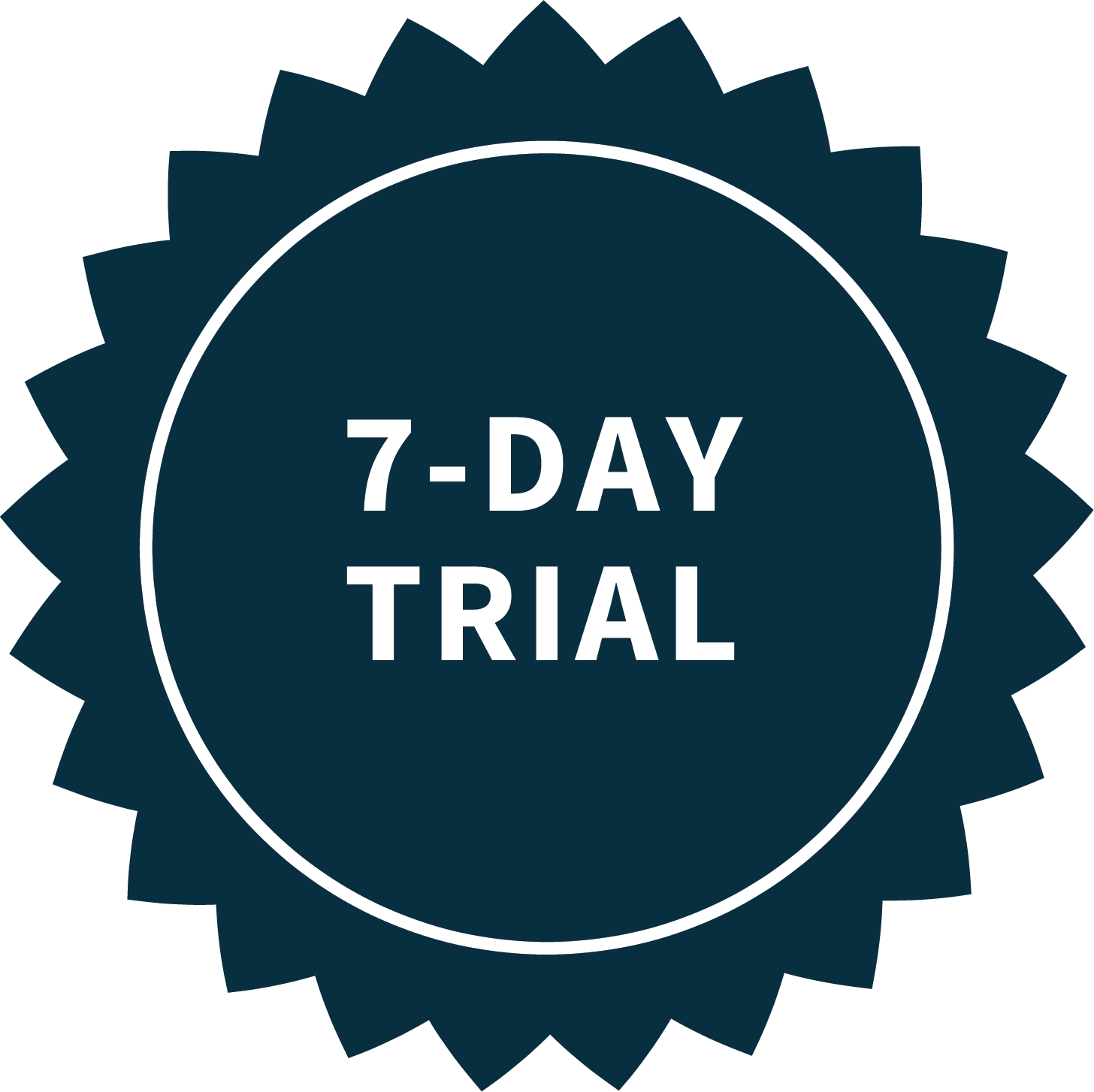 ACTIVATE a Trial:

Proven Step-By-Step Method to Speak English Clearly & With Confidence

We are happy to answer any questions you have about our courses and/or services.
Feel free to email us at [email protected] or use the form to send us a message. Our team is in action Monday - Friday, 9 am to 5 pm US Arizona Time, and frequently outside of those hours too.